What is titthinksitspeople?  Pretty much what it sounds like…
Interviews/reviews:
apowl.com, vice.com, gawker.com, io9.com,  jezebel.com, metafilter.com, themarysue.com, mrskin.com, colunas.revistaepoca.globo.com, velvet.hu,
Audio interviews:
Jay Thomas (live on the Howard Stern channel), 96.5 the Buzz Morning show (scroll down to Feb 29th),  The Big James Morning Show
So… who am I? 
I am Heidi Leigh, Master Buppeteer.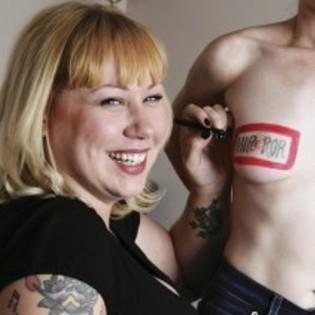 (to help me pay for web fees, servers, markers, makeup and glue!)